Product Description
Engineering Enclosed Plastic Roller Drag Cable Chain
Picture
Basic parameters of drag chains
1.Material:reinforced nylon. It can stand with high pressure and has good tensile strength,toughness and elasticity ,wearing and falmable resisance.
2.Resistances:It is oil and acceleration is 5m/sec.(specfic speed and acceleration depends on specific).
3.Service life:Under normal conmal condition,5 million reciprocating motions can be reached(which is also related to the operating conditions.)
Technical data:
| | | | |
| --- | --- | --- | --- |
| Tensile strength | 180N/mm2 | Volume resistance | 1571-1015 |
| Impact strength | 50Kj/m2 | Water Absorption | 4% |
| Tenprature range | -40.C-130.C | Friction factor | 0.3 |
| Surface resistaned | 1571-1012 | Falme resistance | HB(UL49) |
Characteristics and Applications of Drag chains
1.The product can be used for such locations where repciprocating motions are required so that internally installed cables.oil pipes,gastubes and water tubes can be draged and protected.
2.Each joint of the chain can be opened up so as to facilitate repairs and maintenance.It can also be operated under high speed.
3.The drag  chains have already extensively used in digital-controlled machine tools.electronic equipment,machinery for stone windows.moulding injectors,manipulators,lifting and transport equipment and automatic warehouses,etc.
Construction of the drag chains:
1.The appearance of the chain looks like the crawler of a tank consisting of certain number of joints ,The joints of crawler are freely turned round.
2.The same series of chain hsa same inner height and out height and same pitch but the inner herght radius R can be made per different specifications.
3.A unti chain joint is consisting of a left-right chain plate and updown cover.Each chain joint can be piened up so as to facilitate assembly and dismantal without threading.Cables,oil pipes and gaspipes can be put into the drag chain after the cover plate is opened.
4.Spacers are available for use,which are able to divide the space inside the chain into divisions according to requirements.
Installation for cable frag chains:
1.Put a screw driver vertically into the opening hole at both ends of the cover and then open the cover .Put the drag chain for cables and oip pipes according to the instructions provided .Put the cover back.Note that the fixed end and the moving end of a cable should be fixed by using a tension device
2.When used in a long sliding service,it is recommended to use a guiding grove,Please ask our technical personnel about the usage of the guiding grove.
| | |
| --- | --- |
| Material: | Plastic |
| Structure: | Roller Chain |
| Surface Treatment: | Polishing |
| Chain Size: | 1/2"*3/32" |
| Feature: | Fire Resistant, Oil Resistant, Heat Resistant |
| Max.Width(mm): | 200mm-650mm |
Customization:

Available

|

Customized Request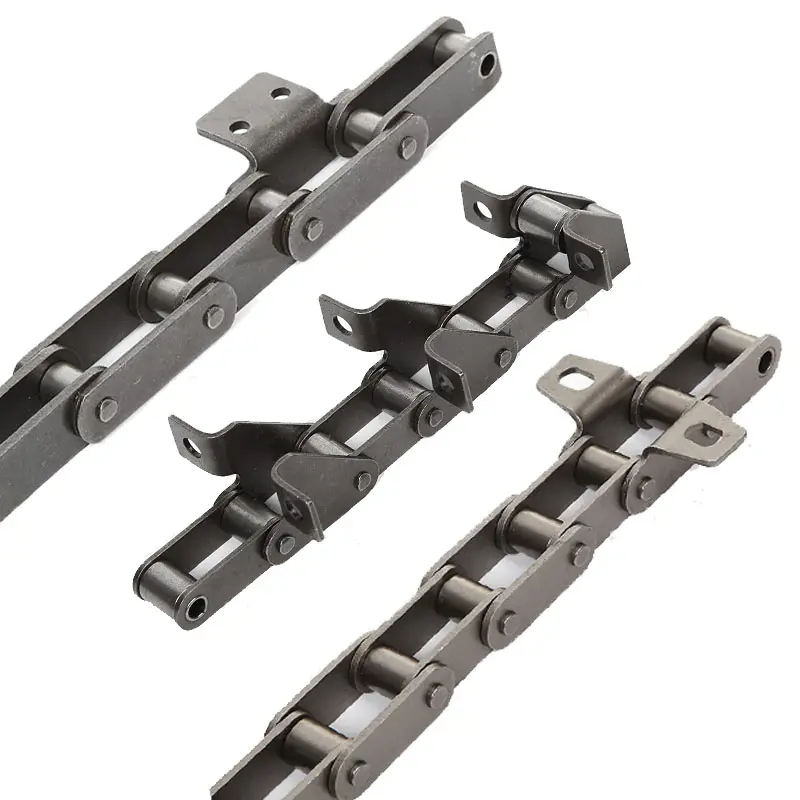 Can engineering chains be used in agricultural machinery and equipment?
Yes, engineering chains are commonly used in various agricultural machinery and equipment applications. Their robust design and ability to handle heavy loads make them well-suited for the demanding and often harsh conditions in the agricultural industry. Here are some examples of how engineering chains are used in agriculture:
Combine Harvesters: Engineering chains are utilized in combine harvesters to drive components like the cutter head, reel, and auger. These chains are essential for efficient harvesting and grain collection.
Tractors: In tractors, engineering chains are employed in power take-off (PTO) systems to transfer power from the engine to different agricultural implements, such as plows, mowers, and tillers.
Balers: Engineering chains are used in balers to compress and bind crops into bales, facilitating easy storage and transport.
Seeders and Planters: These machines use engineering chains to distribute seeds or plants evenly in the field, ensuring proper crop spacing and optimal growth.
Grain Handling Equipment: Engineering chains are integral in grain handling equipment, including bucket elevators, grain conveyors, and grain elevators, facilitating the efficient movement and storage of harvested crops.
The agricultural environment can be challenging, with factors such as dust, debris, and varying weather conditions. Engineering chains used in agricultural machinery are often designed with additional protection against contaminants and corrosion to ensure reliable performance over extended periods.
When selecting engineering chains for agricultural applications, it's essential to consider factors like load capacity, environmental conditions, maintenance requirements, and the specific needs of each machine. Regular inspection and proper lubrication are crucial to maintain the chains' performance and extend their service life in agricultural machinery.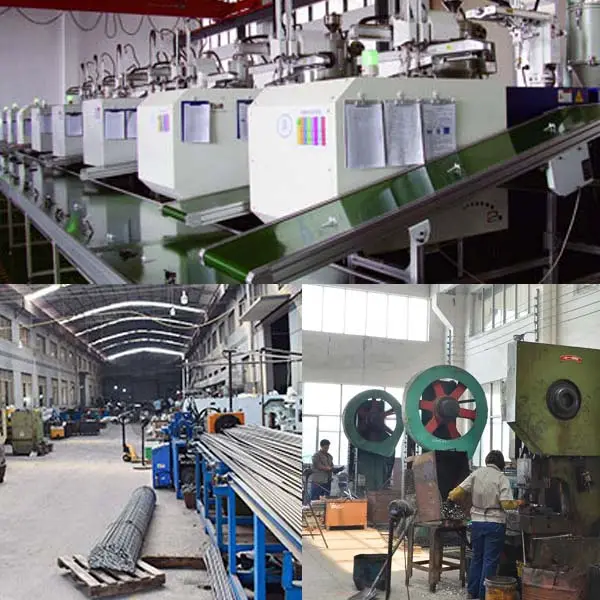 What are the benefits of using an engineering chain in material handling systems?
An engineering chain offers several advantages when used in material handling systems, making it a popular choice for various industrial applications:
1. High Strength and Durability: Engineering chains are designed to withstand heavy loads and offer high tensile strength, making them ideal for material handling tasks that involve transporting heavy or bulky items.
2. Reliable Power Transmission: Engineering chains provide a reliable means of power transmission, ensuring smooth and efficient movement of materials within the handling system.
3. Versatility: These chains are available in various configurations and sizes, allowing for customization to fit different material handling equipment and conveyor systems.
4. Flexibility: Engineering chains can be used in both straight-line and curved conveyor systems, offering flexibility in designing material flow paths.
5. Low Maintenance: When properly lubricated and maintained, engineering chains have a long service life with minimal maintenance requirements, reducing downtime and overall operating costs.
6. Corrosion Resistance: For material handling systems operating in harsh environments, corrosion-resistant engineering chains, such as stainless steel chains, can be used to prevent degradation and ensure longevity.
7. Wide Range of Applications: Engineering chains are suitable for a wide range of material handling applications, including manufacturing, warehousing, distribution centers, and more.
8. Precise Control: These chains offer precise control over the movement of materials, enabling accurate positioning and synchronization in automated material handling systems.
9. Reduced Noise and Vibration: Engineering chains are designed to operate quietly and with minimal vibration, contributing to a more comfortable and quieter working environment.
10. Safety: The reliability and strength of engineering chains enhance the safety of material handling operations, reducing the risk of chain failure and related accidents.
Overall, the use of engineering chains in material handling systems ensures efficient and dependable movement of goods and materials, contributing to increased productivity, reduced downtime, and improved safety in industrial environments.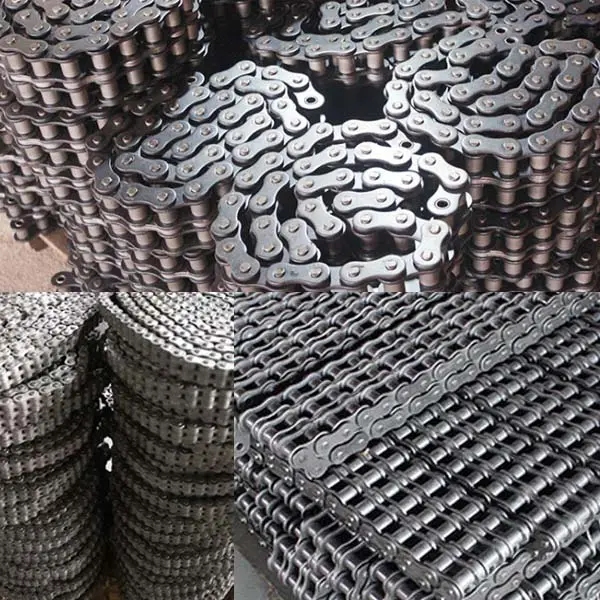 How does an engineering chain differ from a standard roller chain?
Engineering chains and standard roller chains share similarities in terms of their basic design, consisting of interconnected links that engage with sprockets for power transmission. However, there are key differences between the two types of chains:
Application: Standard roller chains, also known as transmission chains, are primarily used for power transmission in industrial applications. They are commonly found in machinery, automotive, and other power transmission systems. On the other hand, engineering chains have a broader range of applications and are specifically designed for various industrial uses beyond pure power transmission.
Design and Construction: Engineering chains are available in different configurations and materials to meet specific industrial needs. They come in various types like drag chains, apron chains, leaf chains, and more, each tailored for a particular application, such as material handling, lifting, or conveying. Standard roller chains have a more standardized design with cylindrical rollers, providing smooth motion in power transmission applications.
Attachments: Engineering chains often feature attachments or extended pins that allow for the connection of specialized components or accessories. These attachments can be used for carrying loads, attaching products, or facilitating specific tasks in industrial processes. Standard roller chains, on the other hand, typically do not come with attachments.
Load Capacity: Engineering chains are designed to handle a wide range of loads, including heavy loads, abrasive materials, and harsh environmental conditions. They are built to withstand the demands of rugged industrial settings. Standard roller chains are suitable for general power transmission applications and may not be as robust as engineering chains in challenging environments.
Specialty Chains: Engineering chains include various specialty chains that cater to specific industries and applications, such as mining, agriculture, escalators, and more. Standard roller chains do not have the same diversity of specialized variants.
In summary, engineering chains are more versatile and adaptable, tailored to a broader range of industrial applications beyond power transmission. They offer a wider variety of designs, materials, and attachments to suit specific needs, making them suitable for demanding and specialized tasks in various industries.



editor by CX 2023-10-11