Product Description
Usage characteristics of steel towing chain:
It is suitable for reciprocating occasions, and can play a role in traction and protection of built-in cables, oil pipes, gas pipes, water pipes, etc. Each section of the steel tow chain can be opened, which is convenient for installation and maintenance. Low movement noise, high speed movement. Steel drag chain has been widely used in CNC machine tools, electronic equipment, stone machinery, glass machinery, door and window machinery, injection molding machine, manipulator, lifting and transportation equipment, automated warehouse, etc.
Warm tip:
The steel drag chain can carry a large number of cables and oil pipes with heavy weight, and its free suspension length is large. The support plate can be made according to customers' needs, and it is suitable for all mobile machines, etc. Its bending radius is 75-650mm, and the height of the chain plate is 40-145mm, which can be arbitrarily selected. The fixing of the towing chain can be selected according to the position of the machine tool.
We are a manufacturer specializing in the production of machinery and equipment for 18 years, is a joint venture between China and Germany, all the company's products have passed the IS90001 quality certification system certification, with 1 AMADA bending machine, 1 TAILIFT fast bending machine, 2 TAILIFT shearing machine, 1 German fast cutting machine, 1 Haitian injection molding machine, and other equipment more than 30 sets, Specializing in the production of various machinery and equipment, to become a large supplier at home and abroad. At your service
| | |
| --- | --- |
| After-sales Service: | Online |
| Warranty: | Online |
| Logo Printing: | Without Logo Printing |
| Certification: | ISO 9001:2008, ISO 9001:2000, CE |
| Color: | Silver White |
| Apply to: | CNC Machine Tools, Electronic Equipment, Stone Mac |
Customization:

Available

|

Customized Request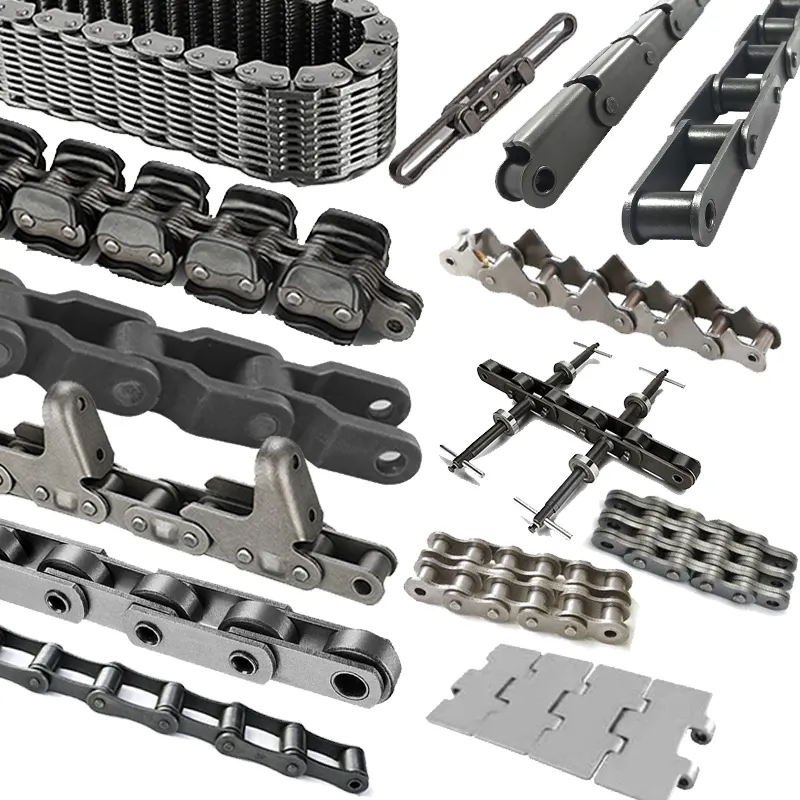 What are the benefits of using an engineering chain in construction machinery?
Using an engineering chain in construction machinery offers several benefits due to its robust design, durability, and reliability. Here are some advantages of incorporating engineering chains in construction machinery:
High Load Capacity: Construction machinery often deals with heavy loads and tough working conditions. Engineering chains are specifically designed to handle high loads, making them well-suited for applications in construction equipment.
Tough and Durable: Construction sites can be harsh environments with exposure to dust, dirt, and debris. Engineering chains are built to withstand such conditions, ensuring a longer service life and reducing the need for frequent replacements.
Power Transmission: Engineering chains are excellent for power transmission in construction machinery, transferring torque efficiently from the drive to various components of the equipment, such as wheels, tracks, and conveyors.
Versatility: Engineering chains are available in various types and sizes, offering versatility in design and application. They can be customized to fit specific construction machinery requirements.
Reduced Maintenance: Their robust construction and resistance to wear minimize the need for frequent maintenance, leading to reduced downtime and increased productivity on construction sites.
Shock Absorption: Construction machinery often experiences sudden shocks and impacts. Engineering chains have the ability to absorb shock loads, preventing damage to the equipment and ensuring smooth operation.
Corrosion Resistance: Some construction sites may have exposure to moisture or corrosive substances. Engineering chains made from corrosion-resistant materials, such as stainless steel, can withstand these conditions and maintain their performance over time.
Cost-Effective: While engineering chains may have a higher upfront cost compared to standard chains, their long-lasting nature and reduced maintenance requirements make them cost-effective in the long run.
Overall, engineering chains play a vital role in improving the efficiency, reliability, and durability of construction machinery. They contribute to the smooth functioning of various components, ensuring that construction equipment can handle heavy workloads and challenging conditions with ease.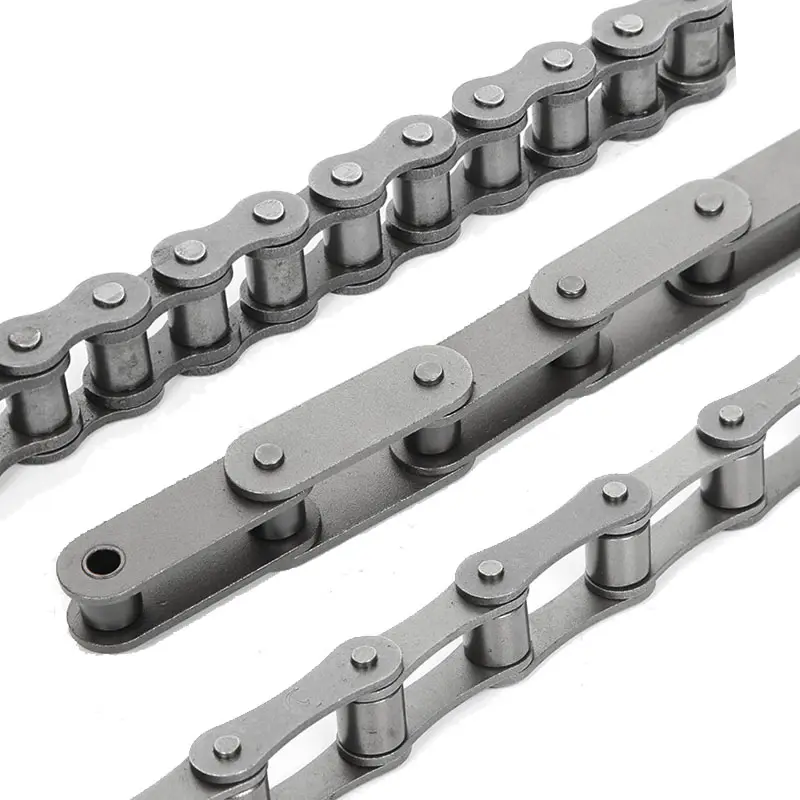 How do engineering chains handle angular misalignment between sprockets?
Engineering chains are designed to handle a certain degree of angular misalignment between sprockets. Angular misalignment occurs when the rotational axes of the driving and driven sprockets are not perfectly parallel, leading to an angle between them. While it is essential to minimize misalignment to prevent excessive wear and premature failure, some level of misalignment tolerance is built into engineering chains to accommodate real-world installation variations.
When angular misalignment exists, the chain's side plates and rollers are designed to articulate and adjust to the varying angles between the sprockets. This flexibility allows the chain to smoothly engage and disengage from the sprocket teeth without binding or jamming. However, it's important to note that excessive misalignment can still cause accelerated wear, noise, and reduced efficiency in the chain drive system.
To ensure optimal performance and longevity, it is recommended to keep angular misalignment within the manufacturer's specified limits. These limits can vary depending on the chain size, type, and application. When installing an engineering chain, it's crucial to align the sprockets as accurately as possible and use alignment tools if necessary.
In applications where angular misalignment is unavoidable, special chain types or accessories, such as chain tensioners or idler sprockets, can be used to help compensate for the misalignment and improve overall system performance.
In summary, engineering chains are designed to handle a certain degree of angular misalignment between sprockets, but it is essential to follow the manufacturer's guidelines and maintain proper alignment to ensure reliable and efficient operation of the chain drive system.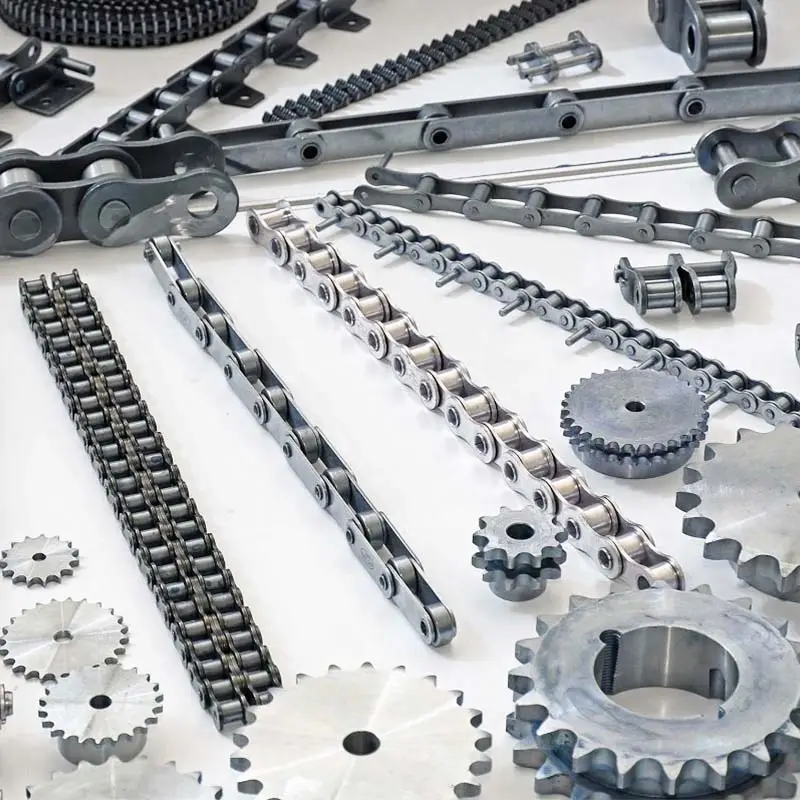 What are the different types of engineering chains available in the market?
Engineering chains come in various types, each designed to meet specific industrial needs and operating conditions. Here are some of the common types of engineering chains available in the market:
Roller Chains: Roller chains are the most common type of engineering chain and consist of cylindrical rollers that engage with the sprocket teeth for smooth power transmission. They are widely used in industries like manufacturing, agriculture, and automotive.
Drag Chains: Drag chains, also known as conveyor chains or slat chains, have flat, interlocking plates connected together. They are used in conveyor systems for material handling applications, especially in heavy-duty and abrasive environments.
Hollow Pin Chains: Hollow pin chains feature hollow pins that allow for the insertion of cross rods or attachments, making them versatile for handling irregularly shaped loads or for use as a conveyor in specific industries.
Double Pitch Chains: Double pitch chains have larger pitch distances between the links, resulting in lighter weight and lower cost. They are commonly used in low-speed and light-load applications.
Leaf Chains: Leaf chains, also known as forklift chains, are used in lifting applications, such as forklift trucks and other material handling equipment.
Side Bow Chains: Side bow chains have links with a curved or bent shape, allowing them to flex and bend laterally, making them suitable for curved or circular conveyor applications.
Apron Chains: Apron chains are used in apron conveyors, typically found in the mining and cement industries, for transporting heavy and abrasive materials.
Specialty Chains: There are various specialty chains available for specific industries and applications, such as escalator chains, agricultural chains, bottle conveyor chains, and more.
Each type of engineering chain has its own unique design and features to cater to specific requirements. The choice of chain type depends on factors like load capacity, speed, environmental conditions, and the application's needs. It's essential to select the appropriate chain type and ensure proper maintenance to achieve optimal performance and longevity in industrial operations.



editor by CX 2023-10-19