Product Description
Product Description
1. Leaf chain conform to ISO, BS, JS and other standards
2. Mainly BL, AL, LL, FL series leaf chain
3. Our leaf chain customization service can be provided according to customer requirements
4. The leaf chain is made of high quality material and heat treatment technology.
5. The products are widely used in forklifts, textile machinery, drilling rigs, etc. to achieve vertical lifting, horizontal traction and other uses.
Available materials
1,Stainless steel: stainless steel 304, 316, etc.
2. Alloy steel: 45 Mn, 42 CrMo, 20CrMo, etc.
OEM according to your requirements
Surface treatment: polished, galvanized, nickel-plated, etc.
Design standard: ISO DIN ANSI according to customer's drawing requirement
Certificate: ISO9001:2008
Leaf chain structure
Leaf chain consists of chain plate and pin only. The chain plates are connected by pins to carry the tension on the chain plates. The outer chain plate is overfitted with the pin and the pin is riveted.
The inner chain plate, middle chain plate and pin are sliding fit.
Scope of Application
The plate chain is widely used in forklift, textile machinery, traction, tensioning chain, etc.
Product Attribute
| | |
| --- | --- |
| Usage | Transmission Chain |
| Material | Alloy/Carbon Steel |
| Surface Treatment | Galvanized / nickel plated / stainless steel / carbon steel |
| Feature | Heat Resistant |
| Chain Size | 1/2″*3/32″ |
| Structure | Leaf Chain |
| Color | Solid Color |
| Structure (for Chain) | Roller Chain |
| Port | ZheJiang |
| Payment | L/C, T/T, D/P, Western Union |
| Package | Carton, Wooden Case |
Detailed Photos
Product Parameters
Our Advantages
Company Advantages:
Own Import & Export License, The TV trade mark registered successfully in many countries, Sales network spread all over China, Products export to 65 countries in 5 continents.
Membership:
1. The member of China General Machine Components Industry Association.
2. The member of China Chain Transmission Association.
3. The member of China Chain Standardization Association.
4. The member of China Agricultural Association Machinery Manufacturers.
With our excellent trained staffs and workers, advanced and efficient equipments, completely sales network, strict QA systems. You are confidence that our premium qualified chain can meet all customers' specification and strictest quality standards.
Please do not hesitate to contact us for more information on how TransVision products can meet your industries demands at highly competitive pricing.
Quality First, Clients Uppermost.
Product Categories
Comprehensive Product Portfolio We produce and supply a wide range of power transmission
products including drive chains, leaf chains, conveyor chains, agricultural chains, sprockets, and
couplings. This one-store-for-all shopping experience will significantly reduce your searching costs while
guarantee youfind what you want at 1 click.
Value Choice Products Our products are the best combination of quality and price, and you get what
you want within your budgets
Seasoned Sales Associates and Engineers We have 15 seasoned sales associates and 5 engineers;
on our team at your disposal any time when you need a helping hand. They are well trained with industry
know-now and will always respond to your requests within 24 hours.
100% Customer Retention Rate Our regular customers from overseas come back not just for our
premium quality products, but for the superior services that we've provided over the years.
FAQ
Q1: What's your average lead time?
A: It varies. Our regular end-to-end lead time is 1-2 months.. We also provide express shipments for rush orders. For details,please consult our sales associate.

Q2: Is your price better than your competitors given the same quality?
A: Definitely YES. We provide the most competitive price in the power transmission industry. If price disparity exists, we'll be more than happy to do a price match.
Q3: Can you make chains according to my CAD drawings?
A: Yes. Besides the regular standard chains, we produce non-standard and custom-design products to meet the specific technical requirements. In reality, a sizable portion of our production capacity is assigned to make non-standard products.

Q4: Can we inspect the goods before shipment?
A: Yes. You or your representative or any third-party inspection party assigned is allowed access to our facility and do the inspection.

Q5: What kind of payment method is acceptable for your mill?
A: We're flexible. We take T/T, L/C, or any other online payment methods so long as it's applicable for you.

Q6: What if I have any other questions?
A: Whenever in doubt, you're always encouraged to consult our sales associate any time – They will help you to your satisfaction.
 
Shipping Cost:

Estimated freight per unit.





To be negotiated
| | |
| --- | --- |
| Usage: | Transmission Chain, Conveyor Chain |
| Material: | Alloy |
| Surface Treatment: | Electroplating |
Samples:

US$ 2/Piece

1 Piece(Min.Order)

|

Order Sample
Customization:

Available

|

Customized Request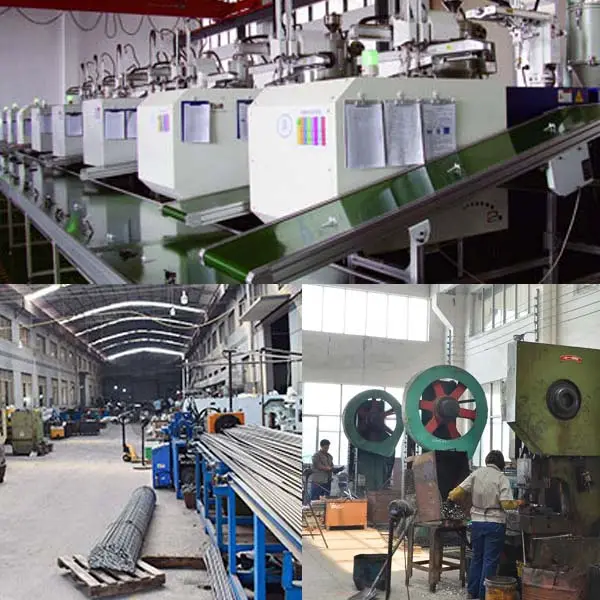 Can engineering chains be used in overhead or inverted applications?
Yes, engineering chains can be used in both overhead and inverted applications, provided they are properly selected and installed. These types of applications are common in various industries, including material handling, automotive, and food processing. Engineering chains are versatile and well-suited for such applications due to their robust construction, flexibility, and ability to handle heavy loads.
Overhead applications involve suspending the chain from overhead beams or structures, while inverted applications require the chain to run on the underside of the conveyor or equipment. Some factors to consider when using engineering chains in these applications include:
Corrosion Resistance: For overhead applications in outdoor environments or areas with exposure to moisture, it is essential to use engineering chains made from corrosion-resistant materials, such as stainless steel, to prevent rust and ensure longevity.
Lubrication: Proper and regular lubrication is crucial for chains in both overhead and inverted applications to reduce friction, wear, and noise levels. Lubrication also helps protect the chain from contaminants and moisture.
Load Capacity: Ensure that the engineering chain selected has a sufficient load capacity to handle the weight of the conveyed materials or equipment in the application.
Installation: Proper installation is critical for the smooth operation of the chain in overhead and inverted applications. Correct tensioning and alignment will help prevent premature wear and improve overall performance.
Chain Speed: Consider the speed at which the chain will be running in the application, as higher speeds may require additional considerations in terms of lubrication and wear.
By taking these factors into account and following the manufacturer's guidelines for installation, lubrication, and maintenance, engineering chains can be used effectively in overhead and inverted applications. They offer reliable and efficient power transmission and material handling solutions, making them valuable components in a wide range of industrial processes and systems.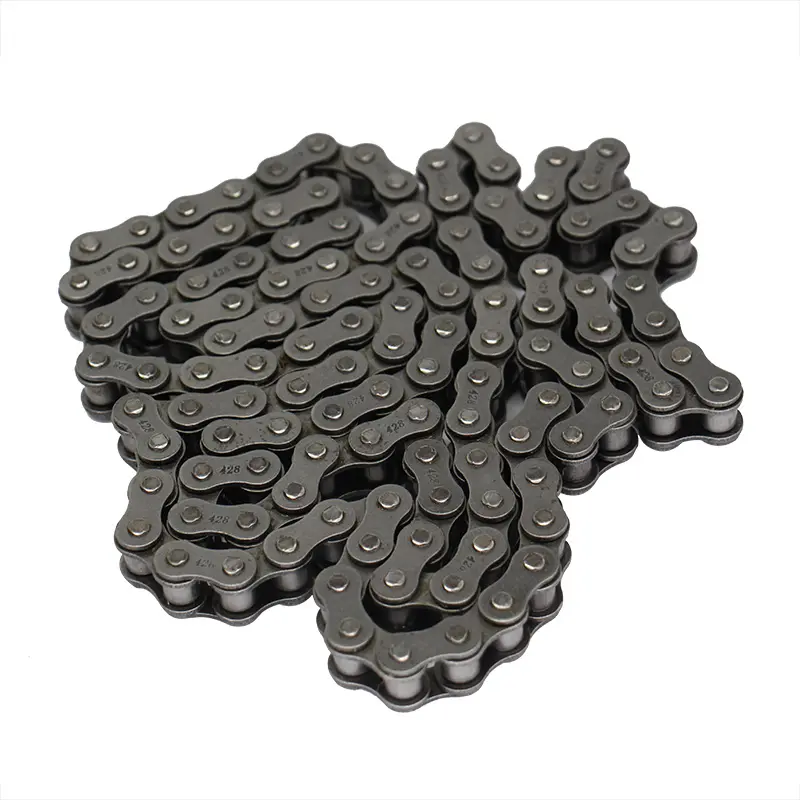 How do engineering chains perform in dusty or dirty environments?
In dusty or dirty environments, engineering chains face unique challenges due to the presence of contaminants that can affect their performance and longevity. However, many engineering chains are designed to handle such harsh conditions, and their performance can be enhanced with proper maintenance and considerations.
1. Sealing and Protection: Some engineering chains come with specialized seals or protective coatings to prevent dust, dirt, and other contaminants from entering the chain's internal components. These seals help maintain the integrity of the lubrication and reduce the risk of abrasive particles causing wear.
2. Lubrication: Proper and regular lubrication is essential for engineering chains operating in dusty environments. Lubrication helps reduce friction and wear, flushing out contaminants that may have entered the chain. It's crucial to use lubricants suitable for dusty conditions to prevent excessive buildup of dirt and debris.
3. Cleaning and Maintenance: Regular cleaning and maintenance are crucial to keep the chain functioning optimally in dirty environments. Removing accumulated dirt and debris helps prevent abrasive wear and elongation of the chain.
4. Material Selection: Choosing the right materials for the chain is vital for dusty environments. Chains with corrosion-resistant coatings or made from stainless steel can better withstand the abrasive nature of dust and dirt.
5. Chain Design: The design of the engineering chain can also influence its performance in dusty environments. Some chains have self-cleaning features or specific geometry that helps shed dirt and debris during operation.
6. Regular Inspection: Regular visual inspection of the chain can help identify signs of wear and contamination early on, allowing for timely maintenance or replacement.
7. Environmental Considerations: Understanding the specific conditions of the dusty environment is essential for selecting the most suitable engineering chain. Factors such as temperature, humidity, and the type of contaminants present should be taken into account.
8. Ingress Protection (IP) Rating: In certain industries, such as food processing or pharmaceuticals, engineering chains with specific IP ratings may be required to ensure compliance with hygiene and cleanliness standards.
In conclusion, engineering chains can perform well in dusty or dirty environments if properly selected, installed, and maintained. Regular cleaning, lubrication, and inspection are essential to ensure optimal performance and extend the chain's service life in such challenging conditions.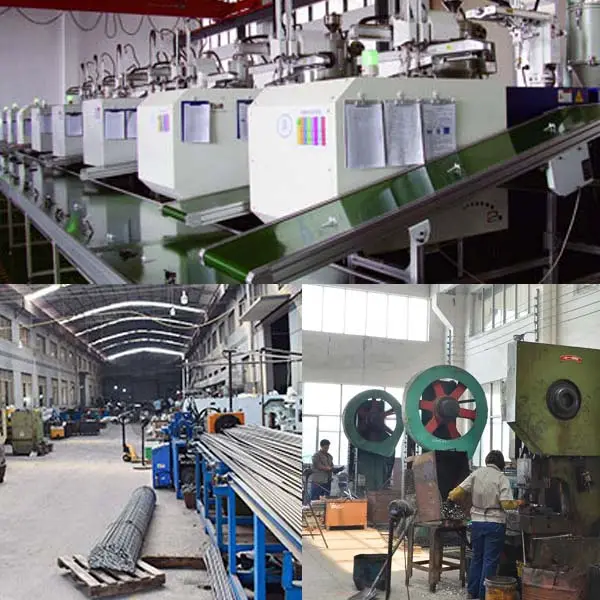 Can engineering chains handle heavy loads and high torque requirements?
Yes, engineering chains are designed to handle heavy loads and high torque requirements, making them well-suited for various industrial applications that demand robust power transmission capabilities. The construction and materials used in engineering chains ensure their ability to withstand the stresses and forces associated with heavy loads and high torque.
Engineering chains are commonly used in heavy machinery, mining equipment, construction machinery, and other applications where substantial power transmission is necessary. Their sturdy design and precise engineering allow them to efficiently transmit power and handle the forces generated during operation.
The load capacity and torque-handling capabilities of engineering chains can vary depending on their design, size, and material. Manufacturers provide technical specifications and load ratings for different engineering chain types, enabling users to select the appropriate chain based on their specific application requirements.
In summary, engineering chains are well-equipped to handle heavy loads and high torque requirements, making them reliable and effective components in industrial systems that demand strength, durability, and efficient power transmission.



editor by CX 2023-09-23