Product Description
Heavy Duty Engineering Chains WG781 WG103 WG103H WG140 WB10389 WB9525 WB7900 WB7938 Offset-sindbar Roller Chains
Product Description
The heavy duty offset sidebar roller chain is designed for drive and traction purposes, and is commonly used on mining equipment, grain processing equipment, as well as equipment sets in steel mills. It is processed with high strength, impact resistance, and wearing resistance, so as to ensure safety in heavy duty applications.
Offset sidebar chains have been a long-time primary for many grain handling, lumber, elevating, and conveying applications. This is due to the high-strength and durable design that allows the chain to have the versatility and capability to be used in almost any heavy-duty application. We stock this chain in special configurations like rooftop, with UHM caps, and universal top. We can also supply stock and custom fabricated attachments on the chain.
Product Parameters
Design and Processing Advantages
1. Made of medium carbon steel, the offset sidebar roller chain undergoes processing steps like heating, bending, as well as cold pressing after annealing.
2. The pin hole is created by impact extrusion, which increases the inner surface smoothness for the hole. Thus, the matching area between the sidebar and the pin is increased, and the pins offer higher protection against heavy loads.
3. The integral heat treatment for the chain plates and rollers ensures high tensile strength. The pins additionally undergo
high-frequency induction heating for the surface after integral heat treatment, ensuring high strength, high surface hardness, and wearing resistance as well. The surface carburizing treatment for the bushings or sleeves guarantees high tensile strength, superb surface hardness, and improved impact resistance. These make sure the heavy duty transmission chain has extended service life.
 
| | | | | | | | | | |
| --- | --- | --- | --- | --- | --- | --- | --- | --- | --- |
| Chain No. ISO GB | Pitch p | Width Between Plates at Inner End W(nom) | Roller Dia. R(max) | Plate Depth H(max) | Plate Thickness T(max) | Pin Width L(max) | Pin Dia. d2(max) | Breaking Load(min) Q | Weight Approx. q |
|   | mm | mm | mm | mm | mm | mm | mm | daN | kg/m |
| WG781 | 78.18 | 38.1 | 33 | 45 | 10 | 97 | 17 | 31360 | 16 |
| WG103 | 103.20 | 49.2 | 46 | 60 | 13 | 125.5 | 23 | 53900 | 26 |
| WG103H | 103.20 | 49.2 | 46 | 60 | 16 | 135 | 23 | 53900 | 31 |
| WG140 | 140.00 | 80.0 | 65 | 90 | 20 | 187 | 35 | 117600 | 59.2 |
| WB10389 | 103.89 | 49.2 | 46 | 70 | 16 | 142 | 26.7 | 157100 | 32 |
| WB9525 | 95.25 | 39.0 | 45 | 65 | 16 | 124 | 23.0 | 63500 | 22.25 |
| WB7900 | 79.00 | 39.0 | 31.5 | 54 | 9.5 | 93.5 | 18.5 | 38090 | 12.28 |
| WB7938 | 79.38 | 41.2 | 40 | 57.2 | 9.5 | 100 | 19.5 | 50900 | 18.7 |
Contact us: We care about our valued buyers, if you have any questions, our Customer Service staffs will be very glad to help you. We try our best to reply to your emails as soon as possible, however, due to high volume of daily incoming emails and time zone difference, we may not be able to reply your emails immediately. Please allow 24 business hours for us to response.
Related products
Related products
| | |
| --- | --- |
| Usage: | Transmission Chain, Drag Chain, Conveyor Chain, Dedicated Special Chain |
| Material: | Steel |
| Surface Treatment: | Oil Blooming |
| Feature: | Oil Resistant |
| Chain Size: | 1/2"*3/32" |
| Structure: | Roller Chain |
Samples:

US$ 9999/Piece

1 Piece(Min.Order)

|
Request Sample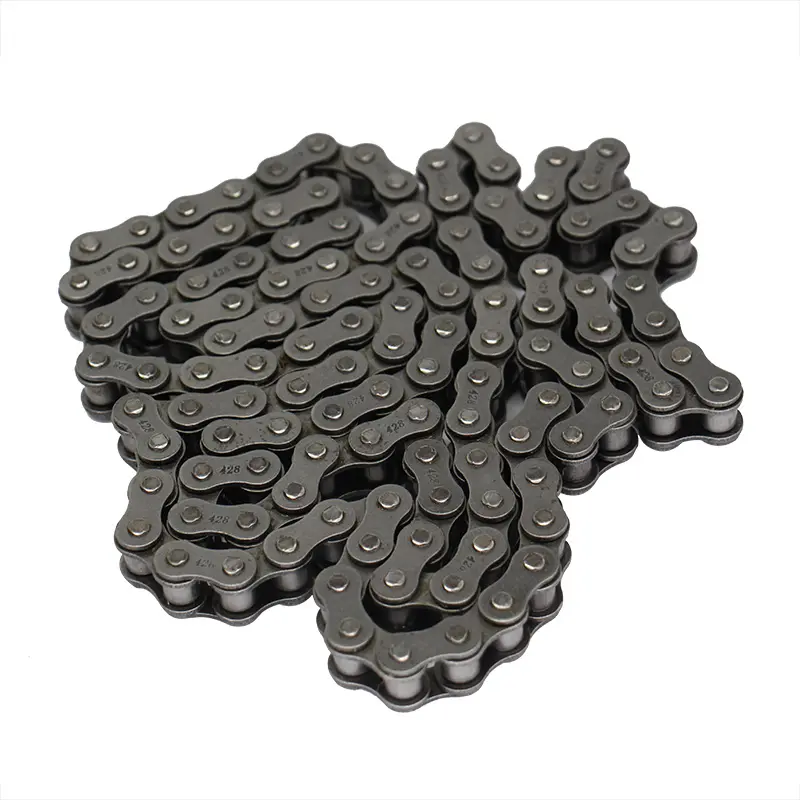 How do engineering chains handle variable speed requirements?
Engineering chains are designed to handle variable speed requirements in power transmission systems. They are capable of accommodating a wide range of speeds without compromising their performance or durability. Here's how engineering chains handle variable speed conditions:
Flexible Design: Engineering chains are constructed with a flexible design that allows them to adapt to changes in speed. The chain's links and rollers can smoothly engage and disengage with the sprockets, ensuring efficient power transmission even at varying speeds.
Smooth Operation: The precision manufacturing of engineering chains ensures smooth and consistent operation across different speed ranges. This smooth operation reduces vibration and noise, minimizing wear and tear on the chain and sprockets.
Lubrication: Proper lubrication is essential for engineering chains to handle variable speed conditions. Lubrication reduces friction between the chain's components, preventing premature wear and enhancing the chain's ability to operate effectively at different speeds.
Load Distribution: Engineering chains distribute the transmitted load evenly across their links, reducing stress concentration points. This load distribution capability enables the chain to handle varying torque and speed requirements without compromising its strength or performance.
High-Quality Materials: The use of high-quality materials in engineering chains ensures their ability to withstand the rigors of variable speed applications. High-grade alloy steels or stainless steels are often used to enhance the chain's strength, durability, and resistance to fatigue.
Proper Tensioning: Maintaining the appropriate tension in the engineering chain is crucial for reliable performance at varying speeds. Proper tensioning prevents chain slack and excessive wear, ensuring the chain remains engaged with the sprockets at all times.
Variable Pitch Chains: In some applications, engineers may opt for variable pitch chains. These chains have special designs that allow them to accommodate variable speed conditions more effectively.
By considering factors such as chain design, lubrication, load distribution, material quality, and tensioning, engineering chains can smoothly handle variable speed requirements in various industrial applications. Ensuring proper maintenance and selecting the appropriate chain type for the specific application will maximize the chain's performance and service life.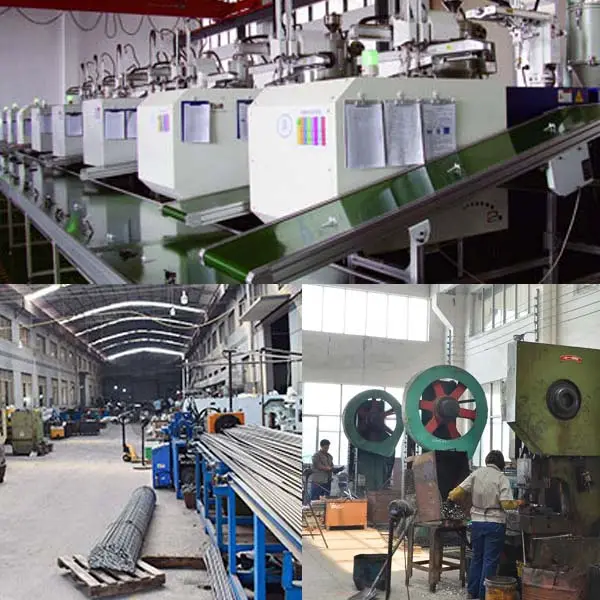 What are the benefits of using an engineering chain in material handling systems?
An engineering chain offers several advantages when used in material handling systems, making it a popular choice for various industrial applications:
1. High Strength and Durability: Engineering chains are designed to withstand heavy loads and offer high tensile strength, making them ideal for material handling tasks that involve transporting heavy or bulky items.
2. Reliable Power Transmission: Engineering chains provide a reliable means of power transmission, ensuring smooth and efficient movement of materials within the handling system.
3. Versatility: These chains are available in various configurations and sizes, allowing for customization to fit different material handling equipment and conveyor systems.
4. Flexibility: Engineering chains can be used in both straight-line and curved conveyor systems, offering flexibility in designing material flow paths.
5. Low Maintenance: When properly lubricated and maintained, engineering chains have a long service life with minimal maintenance requirements, reducing downtime and overall operating costs.
6. Corrosion Resistance: For material handling systems operating in harsh environments, corrosion-resistant engineering chains, such as stainless steel chains, can be used to prevent degradation and ensure longevity.
7. Wide Range of Applications: Engineering chains are suitable for a wide range of material handling applications, including manufacturing, warehousing, distribution centers, and more.
8. Precise Control: These chains offer precise control over the movement of materials, enabling accurate positioning and synchronization in automated material handling systems.
9. Reduced Noise and Vibration: Engineering chains are designed to operate quietly and with minimal vibration, contributing to a more comfortable and quieter working environment.
10. Safety: The reliability and strength of engineering chains enhance the safety of material handling operations, reducing the risk of chain failure and related accidents.
Overall, the use of engineering chains in material handling systems ensures efficient and dependable movement of goods and materials, contributing to increased productivity, reduced downtime, and improved safety in industrial environments.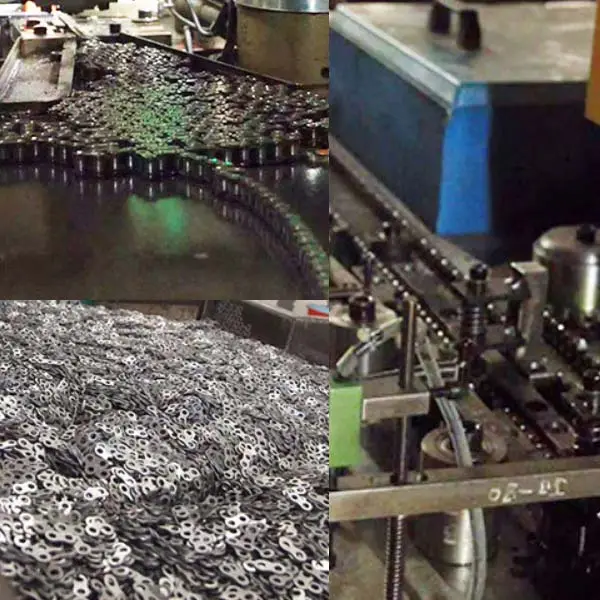 What are the advantages of using an engineering chain in industrial applications?
Engineering chains offer several advantages that make them highly suitable for a wide range of industrial applications:
Robust and Durable: Engineering chains are built to withstand heavy loads, harsh environmental conditions, and abrasive materials commonly found in industrial settings. Their robust construction ensures long-lasting performance and reduces the frequency of replacements, contributing to cost-effectiveness.
Versatility: With various types and configurations available, engineering chains are highly versatile. They can be adapted to a wide array of applications, such as material handling, conveyor systems, bucket elevators, and more. Different attachments and accessories further enhance their adaptability for specific tasks.
Specialized Variants: The market offers a diverse selection of engineering chains with specialty variants designed for specific industries. Whether it's mining, agriculture, automotive, or food processing, there is likely an engineering chain optimized for the unique demands of each application.
High Load Capacity: Engineering chains are capable of handling heavy loads, making them suitable for heavy machinery, lifting equipment, and other industrial applications requiring substantial power transmission capabilities.
Efficient Power Transmission: The design of engineering chains ensures smooth and efficient power transmission, reducing energy losses and improving overall system performance.
Attachments and Accessories: Many engineering chains come with pre-installed or customizable attachments that enable them to perform specialized tasks. These attachments can include slats, buckets, rollers, and other components, enhancing their ability to carry, grip, or convey materials as needed.
Reliable Performance: Due to their robust design and precise engineering, these chains provide reliable and consistent performance even under challenging conditions, contributing to increased productivity and reduced downtime.
Wide Range of Materials: Engineering chains can be manufactured from various materials, including carbon steel, stainless steel, and plastic, allowing for compatibility with different operating environments and industries.
Cost-Effective Solutions: Despite their higher initial cost compared to standard roller chains, engineering chains often prove to be cost-effective in the long run due to their extended service life and reduced maintenance needs.
In summary, engineering chains offer durability, versatility, and specialized features that make them an excellent choice for industrial applications where reliable and efficient power transmission is essential. Their ability to handle heavy loads, varied environments, and specific tasks sets them apart as a valuable component in numerous industrial processes.



editor by CX 2023-10-24