Product Description
Product Description
There are Double Pitch Transmission Chains with a Straight Plate.
The major material is SUS304, SUS310, and SUS316. They have the characteristics of high strength, high wear resistance, and long life.
HangZhou CZPT Machinery Chain Transmission Co., Ltd is a professional manufacturer of roller chains. There are 2 main categories: Stainless steel chain and carbon steel chain.
All the chain assembly technique indexes conform to the standards of ISO9001: 2008 and GB/T19001-2000idt.
We have established a nationwide sales network and the products have been sold to the countries and regions in Europe and America, Central and South Africa as well as South-east Asia, which are quite popular among customers.
Product Parameter
| | |
| --- | --- |
| Product Name | Welded Chains with Attachments |
| Standard | GB, ISO, ANSI, DIN |
| Pitch | 63.50~152.40mm |
| Material | Carbon steel, Alloy, Stainless Steel |
| Surface Treatment | Heat treatment/Sand-blasted/Shot-peening |
| Certifications | ISO9001:2015, GB/T19001-2016, ISO1400:2015 |
| Tensile Strength | High strength |
| Packaging | Plastic Bag+ Carton+Wooden Case |
| Application | Industry Machinery |
Advantage
More Products

DETAILS ABOUT CZPT CHAIN 
Certifications
Workshop
Exhibition
Packaging Details & Shipping
FAQ
1. Are you a manufacturer or trade Company?
We are a factory founded in 1997 with a trade team for international service.
2. What terms of payment do you usually use?
T/T 30% deposit and 70% against document, Western Union, L/C at sight
3. What is your lead time for your goods?
Normally 35 days after confirmed order. 30 days could be available in the low season for some items (during May to July), and 45 days during the new year and hot season ( Jan to March).
4. Samples
For customers who need sample confirmation before ordering, please bear in mind that the following policy will be adopted:
1) All samples are free of charge with a maximum value not exceeding USD 100.
2) The courier cost for the first-time sample sending will be charged by the consignee. We will send the samples with freight to be collected. So please inform your account with FedEx, UPS, DHL, or TNT so that we can proceed promptly.
3) The first-time courier cost will be deducted from the contract value of the trial cooperation.
| | |
| --- | --- |
| Standard or Nonstandard: | Nonstandard |
| Application: | Textile Machinery, Garment Machinery, Conveyer Equipment, Packaging Machinery, Electric Cars, Motorcycle, Food Machinery, Marine, Mining Equipment, Agricultural Machinery, Car |
| Surface Treatment: | Polishing |
| Structure: | Welded Chain |
| Material: | Stainless Steel |
| Type: | Cranked Link Chain |
Customization:

Available

|

Customized Request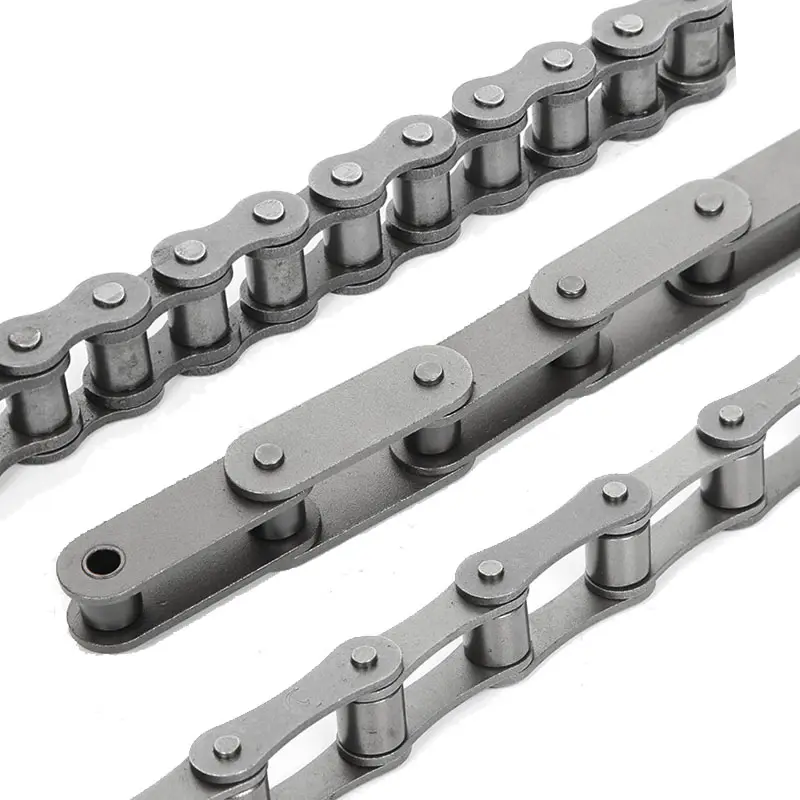 How do engineering chains compare to other types of chains in terms of efficiency?
Engineering chains are known for their high efficiency in power transmission compared to some other types of chains. Their efficiency can be attributed to several factors:
Minimal Friction: Engineering chains are designed with precision rollers and bushings, which reduces friction between the chain's components. This results in less energy loss during power transmission.
High-Quality Materials: These chains are typically made from high-quality materials, such as alloy steel, which ensures durability and minimal elongation under heavy loads. This material choice helps maintain efficiency over extended periods of use.
Precise Manufacturing: Engineering chains are manufactured with tight tolerances and precise engineering, ensuring consistent performance and smooth operation. This precision minimizes energy losses due to chain misalignment or uneven loading.
Optimized Design: The design of engineering chains takes into account the specific requirements of power transmission, making them well-suited for their intended applications. This optimized design contributes to their overall efficiency.
Proper Lubrication: Regular and proper lubrication of engineering chains is essential to maintain their efficiency. Adequate lubrication reduces friction and wear, optimizing power transfer efficiency.
Compared to some other types of chains, such as standard roller chains, engineering chains may offer higher efficiency due to their advanced design and manufacturing processes. However, the choice of chain type depends on the specific application requirements, load conditions, operating environment, and other factors.
In certain applications, other power transmission methods like belts or gears might be preferred over chains, based on factors such as noise level, space constraints, and maintenance considerations. Each power transmission method has its advantages and limitations, and selecting the most suitable option requires careful consideration of the application's needs.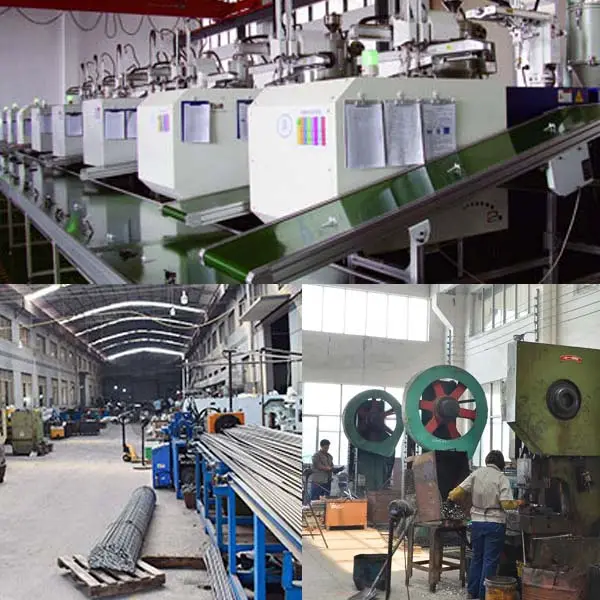 What are the benefits of using an engineering chain in material handling systems?
An engineering chain offers several advantages when used in material handling systems, making it a popular choice for various industrial applications:
1. High Strength and Durability: Engineering chains are designed to withstand heavy loads and offer high tensile strength, making them ideal for material handling tasks that involve transporting heavy or bulky items.
2. Reliable Power Transmission: Engineering chains provide a reliable means of power transmission, ensuring smooth and efficient movement of materials within the handling system.
3. Versatility: These chains are available in various configurations and sizes, allowing for customization to fit different material handling equipment and conveyor systems.
4. Flexibility: Engineering chains can be used in both straight-line and curved conveyor systems, offering flexibility in designing material flow paths.
5. Low Maintenance: When properly lubricated and maintained, engineering chains have a long service life with minimal maintenance requirements, reducing downtime and overall operating costs.
6. Corrosion Resistance: For material handling systems operating in harsh environments, corrosion-resistant engineering chains, such as stainless steel chains, can be used to prevent degradation and ensure longevity.
7. Wide Range of Applications: Engineering chains are suitable for a wide range of material handling applications, including manufacturing, warehousing, distribution centers, and more.
8. Precise Control: These chains offer precise control over the movement of materials, enabling accurate positioning and synchronization in automated material handling systems.
9. Reduced Noise and Vibration: Engineering chains are designed to operate quietly and with minimal vibration, contributing to a more comfortable and quieter working environment.
10. Safety: The reliability and strength of engineering chains enhance the safety of material handling operations, reducing the risk of chain failure and related accidents.
Overall, the use of engineering chains in material handling systems ensures efficient and dependable movement of goods and materials, contributing to increased productivity, reduced downtime, and improved safety in industrial environments.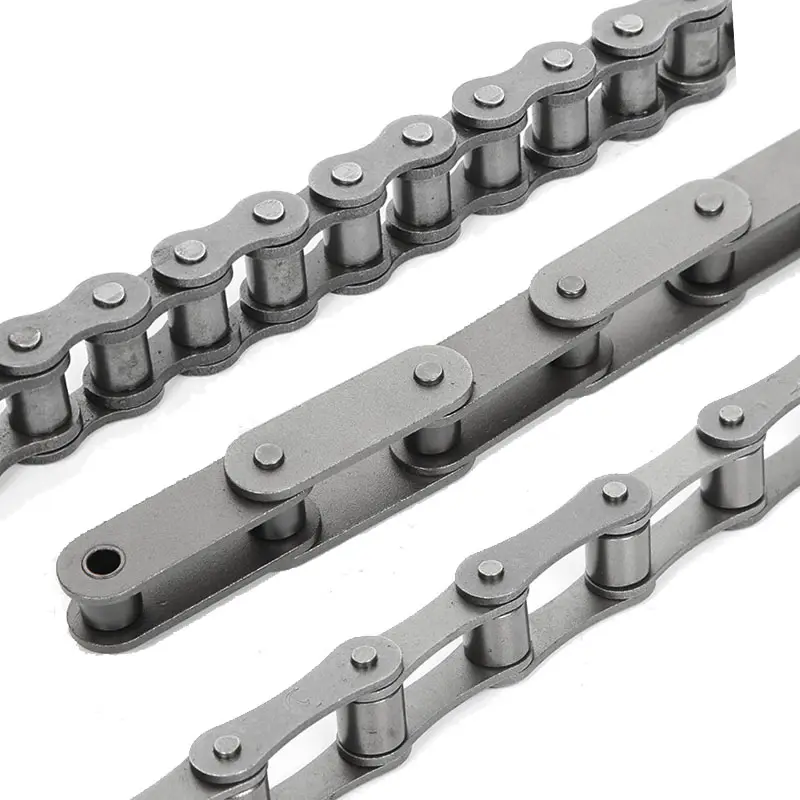 Can engineering chains be used in high-speed applications?
Yes, engineering chains can be used in high-speed applications, but their suitability depends on various factors. While some engineering chains are designed to handle high-speed operation, others may not be suitable for such applications. Here are some considerations:
1. Chain Type: Different types of engineering chains have varying capabilities when it comes to high-speed operation. For example, roller chains are commonly used in industrial applications and can handle moderate to high speeds efficiently. On the other hand, conveyor chains or specialty chains may have limitations on speed due to their design and intended use.
2. Manufacturer Specifications: Check the manufacturer's specifications and recommendations for the engineering chain you plan to use. Manufacturers often provide maximum allowable speeds for their chains based on factors such as chain size, material, and construction.
3. Lubrication and Maintenance: Proper lubrication and maintenance are critical for high-speed applications. Adequate lubrication reduces friction and wear, allowing the chain to operate smoothly at higher speeds. Regular maintenance ensures that the chain remains in good condition and minimizes the risk of unexpected failures.
4. Load and Tension: High-speed applications can place additional loads and tension on the engineering chain. It is essential to ensure that the chain can handle the increased loads and tension without stretching excessively or experiencing premature wear.
5. Environmental Conditions: Consider the environmental factors that may affect the chain's performance at high speeds. Temperature, humidity, and the presence of contaminants can impact the chain's wear and durability.
6. Safety Considerations: High-speed applications require careful consideration of safety measures. Ensure that all safety guidelines and regulations are followed to prevent accidents or injuries resulting from chain failure.
In summary, engineering chains can be used in high-speed applications, but it is essential to select the appropriate chain type and ensure proper maintenance and lubrication. Consulting with chain manufacturers or experts can help you determine the most suitable engineering chain for your specific high-speed application, ensuring safe and reliable operation.



editor by CX 2023-08-31