Product Description
Our Cable Drag chain is made of the best nylon. We are a manufacturer specializing in the production of machinery and equipment for 18 years, is a joint venture between China and Germany, all the company's products have passed the IS90001:2015 quality certification system certification, with 1 AMADA bending machine, 1 TAILIFT fast bending machine, 2 TAILIFT shearing machine, 1 German fast cutting machine, 1 Haitian injection molding machine, and other equipment more than 30 sets, Specializing in the production of various machinery and equipment, to become a large supplier at home and abroad. At your service
Product details.The material we used was really nice. 
Product selection reference diagram
     We're so close.           Let's place the order
 
Our products have been shown to work very well on these machines
Our products have won the unanimous praise at home   and abroad, you can rest                                                 
assured to place an order .
FAQ:
Q: Is OEM available?
A: Yes, OEM and customization are available. Also, we can provide label printing service.
Q: Are samples available?
A: Yes, you can ask some samples for testing after confirming our prices, but please pay the sample and freight fee, the sample fee will be returned to you after you making official order.
Q: What is your payment terms?
A: T/T,L/C,Paypal for different circumstances.
Q: What's your delivery way?
A: Express delivery, air shipping, sea shipping are available for your request.
 Q: What's your delivery time?
A: Usual delivery time is 5-10days after receiving the advance payment;
    For the customized product, 15-30 days after receiving the advance payment.
Shipping Cost:

Estimated freight per unit.





To be negotiated
| | |
| --- | --- |
| After-sales Service: | Online |
| Warranty: | Online, Online |
| Logo Printing: | Without Logo Printing, Without Logo Printing |
Samples:

US$ 5/Piece

1 Piece(Min.Order)

|

Order Sample
Customization:

Available

|

Customized Request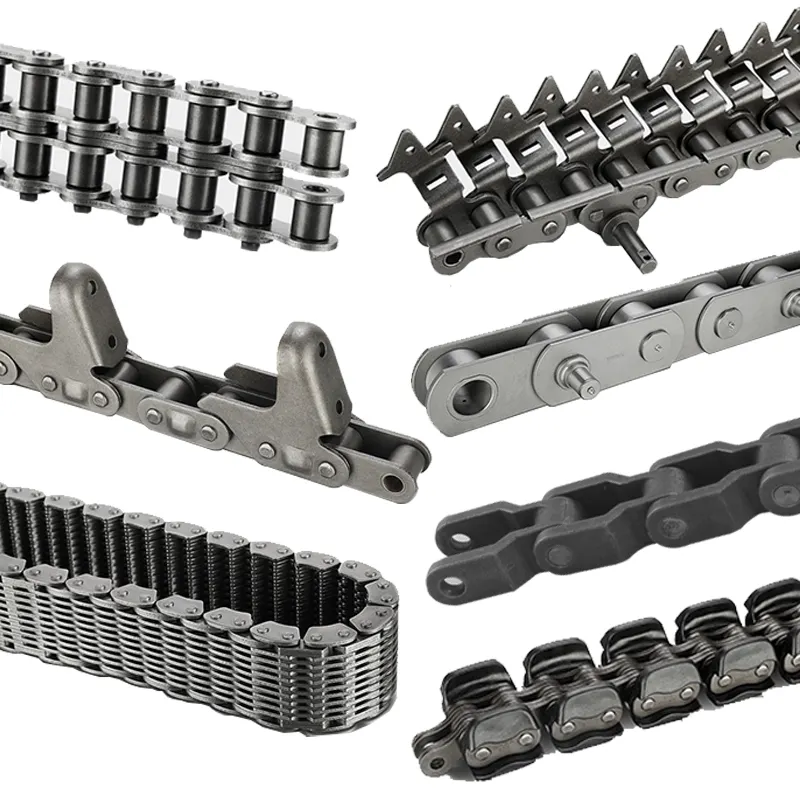 Can engineering chains be used in high-temperature environments?
Yes, engineering chains can be used in high-temperature environments, but their performance depends on the type of material they are made of and the specific temperature conditions they are exposed to. Here are some considerations for using engineering chains in high-temperature environments:
Material Selection: Chains made from heat-resistant materials, such as stainless steel or special alloy steels, are suitable for high-temperature applications. These materials offer increased resistance to heat, oxidation, and corrosion.
Lubrication: Proper lubrication is critical when using engineering chains in high-temperature environments. High-temperature lubricants that can withstand the specific temperature range are essential to reduce friction and wear between the chain's components.
Heat Dissipation: In high-temperature environments, the heat generated by the chain's operation needs to be dissipated effectively to prevent excessive temperature rise. Adequate ventilation or cooling mechanisms may be required to maintain the chain within a safe operating temperature range.
Chain Design: Chains intended for high-temperature use may have specific design features that enhance their heat resistance and performance. These design modifications can include heat-resistant coatings, special alloys, or heat-treated components.
Operating Conditions: The operating conditions, such as the temperature range and the duration of exposure to high temperatures, should be carefully evaluated to ensure the chain's material and lubrication are suitable for the specific application.
Inspections and Maintenance: Regular inspections and maintenance are crucial to monitor the chain's condition and performance in high-temperature environments. Any signs of wear, elongation, or damage should be addressed promptly to prevent potential failures.
When properly selected, lubricated, and maintained, engineering chains made from heat-resistant materials can reliably operate in high-temperature environments. It's essential to consult with chain manufacturers or experts to determine the most suitable chain type and material for a specific high-temperature application.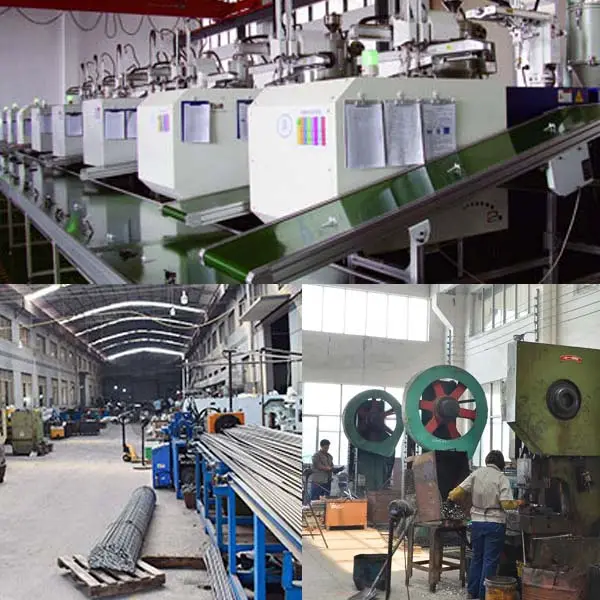 What are the benefits of using an engineering chain in material handling systems?
An engineering chain offers several advantages when used in material handling systems, making it a popular choice for various industrial applications:
1. High Strength and Durability: Engineering chains are designed to withstand heavy loads and offer high tensile strength, making them ideal for material handling tasks that involve transporting heavy or bulky items.
2. Reliable Power Transmission: Engineering chains provide a reliable means of power transmission, ensuring smooth and efficient movement of materials within the handling system.
3. Versatility: These chains are available in various configurations and sizes, allowing for customization to fit different material handling equipment and conveyor systems.
4. Flexibility: Engineering chains can be used in both straight-line and curved conveyor systems, offering flexibility in designing material flow paths.
5. Low Maintenance: When properly lubricated and maintained, engineering chains have a long service life with minimal maintenance requirements, reducing downtime and overall operating costs.
6. Corrosion Resistance: For material handling systems operating in harsh environments, corrosion-resistant engineering chains, such as stainless steel chains, can be used to prevent degradation and ensure longevity.
7. Wide Range of Applications: Engineering chains are suitable for a wide range of material handling applications, including manufacturing, warehousing, distribution centers, and more.
8. Precise Control: These chains offer precise control over the movement of materials, enabling accurate positioning and synchronization in automated material handling systems.
9. Reduced Noise and Vibration: Engineering chains are designed to operate quietly and with minimal vibration, contributing to a more comfortable and quieter working environment.
10. Safety: The reliability and strength of engineering chains enhance the safety of material handling operations, reducing the risk of chain failure and related accidents.
Overall, the use of engineering chains in material handling systems ensures efficient and dependable movement of goods and materials, contributing to increased productivity, reduced downtime, and improved safety in industrial environments.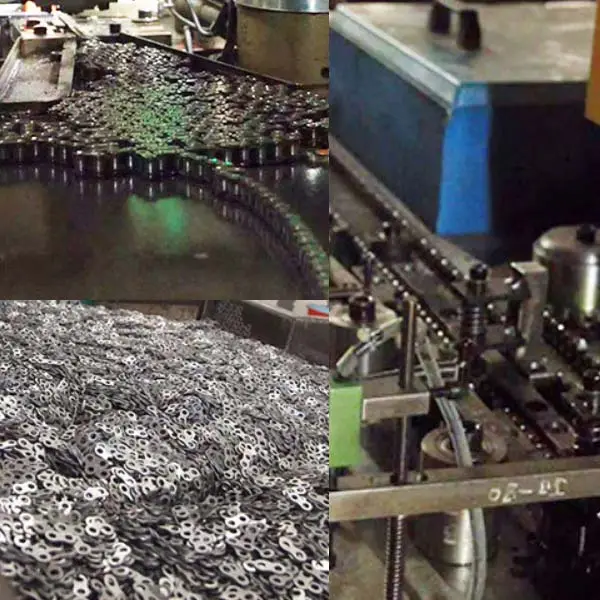 What are the advantages of using an engineering chain in industrial applications?
Engineering chains offer several advantages that make them highly suitable for a wide range of industrial applications:
Robust and Durable: Engineering chains are built to withstand heavy loads, harsh environmental conditions, and abrasive materials commonly found in industrial settings. Their robust construction ensures long-lasting performance and reduces the frequency of replacements, contributing to cost-effectiveness.
Versatility: With various types and configurations available, engineering chains are highly versatile. They can be adapted to a wide array of applications, such as material handling, conveyor systems, bucket elevators, and more. Different attachments and accessories further enhance their adaptability for specific tasks.
Specialized Variants: The market offers a diverse selection of engineering chains with specialty variants designed for specific industries. Whether it's mining, agriculture, automotive, or food processing, there is likely an engineering chain optimized for the unique demands of each application.
High Load Capacity: Engineering chains are capable of handling heavy loads, making them suitable for heavy machinery, lifting equipment, and other industrial applications requiring substantial power transmission capabilities.
Efficient Power Transmission: The design of engineering chains ensures smooth and efficient power transmission, reducing energy losses and improving overall system performance.
Attachments and Accessories: Many engineering chains come with pre-installed or customizable attachments that enable them to perform specialized tasks. These attachments can include slats, buckets, rollers, and other components, enhancing their ability to carry, grip, or convey materials as needed.
Reliable Performance: Due to their robust design and precise engineering, these chains provide reliable and consistent performance even under challenging conditions, contributing to increased productivity and reduced downtime.
Wide Range of Materials: Engineering chains can be manufactured from various materials, including carbon steel, stainless steel, and plastic, allowing for compatibility with different operating environments and industries.
Cost-Effective Solutions: Despite their higher initial cost compared to standard roller chains, engineering chains often prove to be cost-effective in the long run due to their extended service life and reduced maintenance needs.
In summary, engineering chains offer durability, versatility, and specialized features that make them an excellent choice for industrial applications where reliable and efficient power transmission is essential. Their ability to handle heavy loads, varied environments, and specific tasks sets them apart as a valuable component in numerous industrial processes.



editor by CX 2023-09-08