Product Description
Product Description
There are Double Pitch Transmission Chains with a Straight Plate.
The major material is SUS304, SUS310, and SUS316. They have the characteristics of high strength, high wear resistance, and long life.
HangZhou CZPT Machinery Chain Transmission Co., Ltd is a professional manufacturer of roller chains. There are 2 main categories: Stainless steel chain and carbon steel chain.
All the chain assembly technique indexes conform to the standards of ISO9001: 2008 and GB/T19001-2000idt.
We have established a nationwide sales network and the products have been sold to the countries and regions in Europe and America, Central and South Africa as well as South-east Asia, which are quite popular among customers.
Product Parameter
| | |
| --- | --- |
| Product Name | Welded Flat Top Chain |
| Standard | GB, ISO, ANSI, DIN |
| Material | Carbon steel, Alloy, Stainless Steel |
| Surface Treatment | Heat treatment/Sand-blasted/Shot-peening |
| Certifications | ISO9001:2015, GB/T19001-2016, ISO1400:2015 |
| Tensile Strength | High strength |
| Packaging | Plastic Bag+ Carton+Wooden Case |
| Application | Industry Machinery |
Advantage
Related Products

DETAILS ABOUT CZPT CHAIN 
Certifications
Workshop
Exhibition
Packaging Details & Shipping
FAQ
1. Are you a manufacturer or trade Company?
We are a factory founded in 1997 with a trade team for international service.
2. What terms of payment do you usually use?
T/T 30% deposit and 70% against document, Western Union, L/C at sight
3. What is your lead time for your goods?
Normally 35 days after confirmed order. 30 days could be available in the low season for some items (during May to July), and 45 days during the new year and hot season ( Jan to March).
4. Samples
For customers who need sample confirmation before ordering, please bear in mind that the following policy will be adopted:
1) All samples are free of charge with a maximum value not exceeding USD 100.
2) The courier cost for the first-time sample sending will be charged by the consignee. We will send the samples with freight to be collected. So please inform your account with FedEx, UPS, DHL, or TNT so that we can proceed promptly.
3) The first-time courier cost will be deducted from the contract value of the trial cooperation.
| | |
| --- | --- |
| Standard or Nonstandard: | Nonstandard |
| Application: | Textile Machinery, Garment Machinery, Conveyer Equipment, Packaging Machinery, Electric Cars, Motorcycle, Food Machinery, Marine, Mining Equipment, Agricultural Machinery, Car |
| Surface Treatment: | Polishing |
| Structure: | Welded Chain |
| Material: | Stainless Steel |
| Type: | Cranked Link Chain |
Customization:

Available

|

Customized Request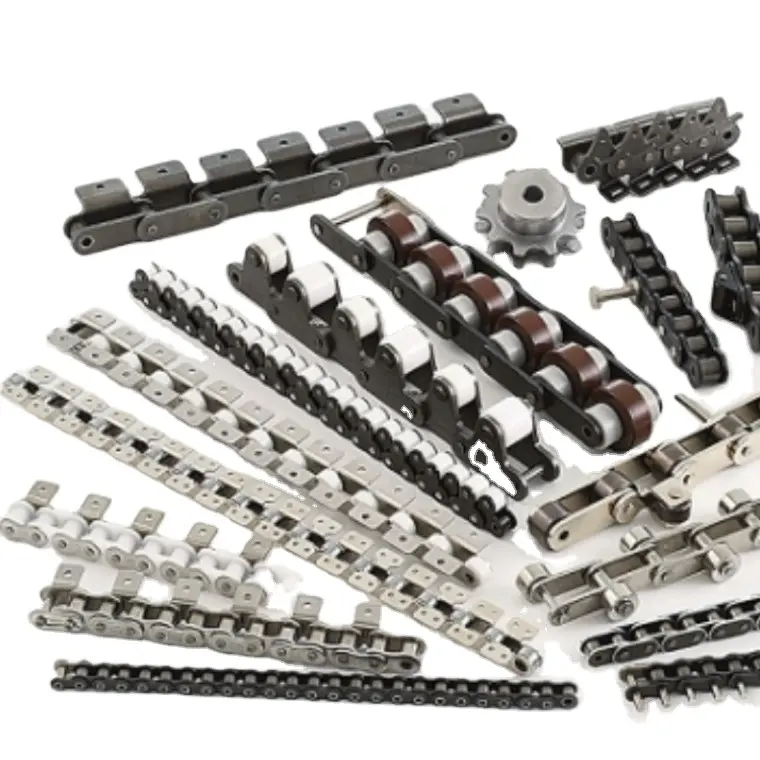 Can engineering chains be used for power transmission in automotive applications?
Yes, engineering chains can be used for power transmission in automotive applications. They are commonly employed in various automotive systems that require reliable and efficient power transfer. Here are some automotive applications where engineering chains are used:
Timing Chains: In internal combustion engines, timing chains are critical for synchronizing the camshaft and crankshaft's rotation. They ensure that the engine's valves open and close at the precise time, optimizing engine performance and fuel efficiency.
Drive Chains: Engineering chains are used in automotive drive systems, especially in older vehicles or specific applications where a chain drive is preferred over a belt or gear drive. Drive chains can be found in various components, such as transfer cases, rear-wheel-drive systems, and motorcycle drives.
Steering System: In some automotive steering systems, engineering chains are used to transmit the rotational force from the steering wheel to the steering rack or gearbox, enabling vehicle control.
Transfer Cases: In four-wheel-drive and all-wheel-drive systems, engineering chains are utilized in transfer cases to distribute power between the front and rear axles, allowing for better traction and handling on various terrains.
Suspension Systems: Some automotive suspension systems incorporate engineering chains to support components like torsion bars or assist in adjusting suspension height in certain vehicles.
Exhaust System: In exhaust gas recirculation (EGR) systems, engineering chains may be employed to control the flow of exhaust gases, helping to reduce emissions.
It is important to note that while engineering chains are suitable for certain automotive applications, modern vehicles often utilize other methods of power transmission, such as timing belts and gears, due to their quieter operation and reduced maintenance needs. The choice of power transmission method in automotive applications depends on factors like design requirements, space limitations, cost considerations, and desired performance characteristics.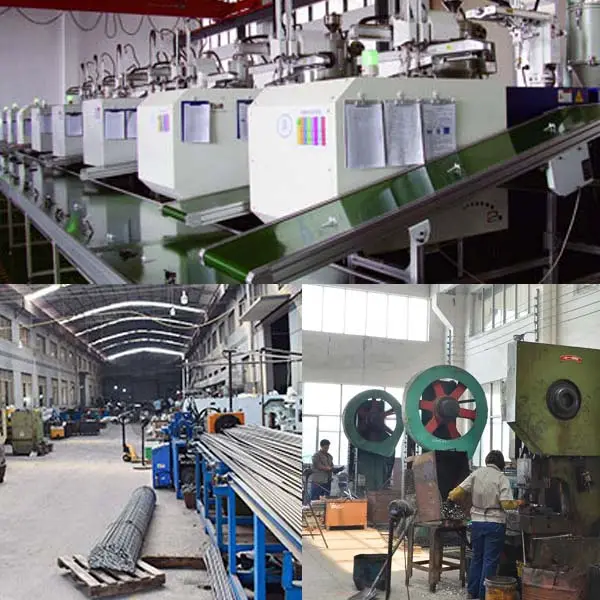 Can engineering chains be used in food processing or packaging industries?
Yes, engineering chains can be used in food processing and packaging industries under certain conditions. However, several considerations must be taken into account to ensure the safe and hygienic use of engineering chains in such applications.
Key factors to consider when using engineering chains in the food industry include:
Food-Grade Materials: Engineering chains intended for use in food processing and packaging must be made from food-grade materials that meet industry standards for cleanliness and hygiene. Stainless steel chains are commonly used in these applications due to their corrosion resistance and ease of cleaning.
Design and Construction: The chain design should minimize crevices, pockets, or areas that can trap food particles or contaminants. Smooth surfaces and sealed joints are preferred to facilitate thorough cleaning and prevent bacterial growth.
Temperature and Chemical Resistance: Engineering chains should be capable of withstanding the temperature ranges and cleaning agents used in food processing facilities without compromising their performance or integrity.
Lubrication: If lubrication is required, food-grade lubricants must be used to avoid contamination of the food products or packaging materials.
Cleanability: The chain and its components should be easily accessible for cleaning and sanitation procedures. Quick disassembly and reassembly can also be beneficial for efficient cleaning processes.
Regulatory Compliance: Compliance with food safety and sanitation regulations is of utmost importance. Engineering chains used in the food industry should meet industry standards and regulations to ensure product safety.
It's crucial for food processing and packaging companies to work closely with chain suppliers who understand the specific requirements of the industry and offer chains designed and manufactured to meet these standards. Regular maintenance and inspections are essential to detect any signs of wear, damage, or contamination that could compromise the chain's suitability for food-related applications.
By adhering to these guidelines and best practices, engineering chains can safely and effectively be used in food processing and packaging industries, contributing to the efficient and reliable operation of conveyor systems and other equipment in these critical sectors.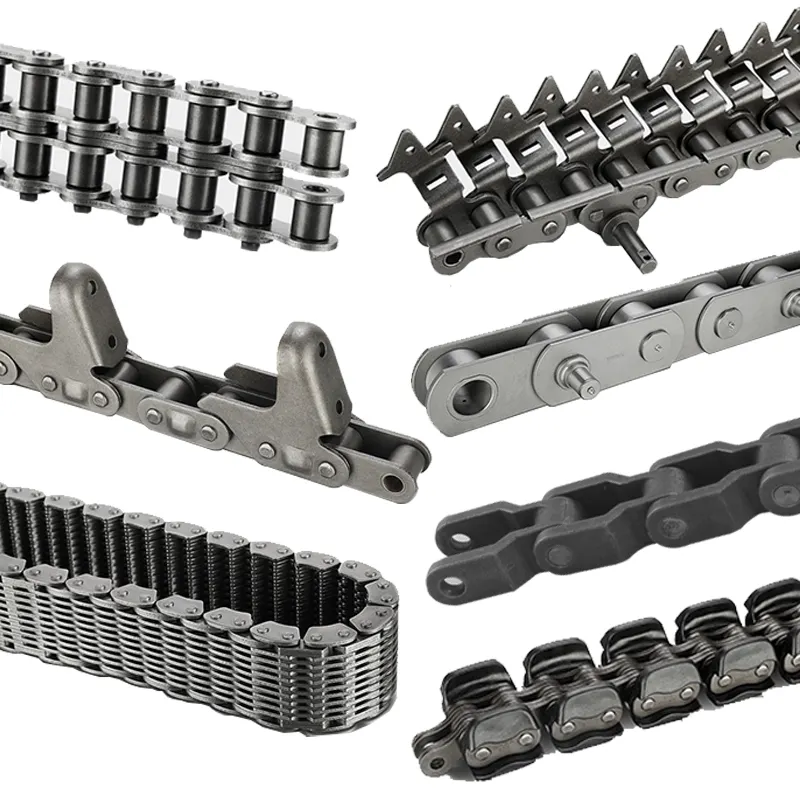 Are there any special considerations for lubricating engineering chains?
Yes, proper lubrication is essential for the optimal performance and longevity of engineering chains. Here are some special considerations to keep in mind when lubricating engineering chains:
1. Lubricant Selection: Choose the appropriate lubricant based on the chain's operating conditions, speed, load, and environmental factors. Different applications may require different types of lubricants, such as oil-based or grease-based lubricants.
2. Correct Lubrication Amount: Applying the right amount of lubricant is crucial. Insufficient lubrication can lead to increased friction and wear, while excessive lubrication can attract contaminants and cause the chain to sling off excess grease or oil.
3. Regular Lubrication: Implement a regular lubrication schedule to ensure the chain is consistently lubricated. Frequent lubrication can help reduce friction and wear, extending the chain's service life.
4. Lubrication Method: The method of lubrication will depend on the chain design and accessibility. Some chains have built-in lubrication systems, while others may require manual lubrication using oilers or grease guns.
5. Cleanliness: Before lubrication, make sure the chain is clean and free from debris. Cleaning the chain helps prevent abrasive particles from becoming trapped in the lubricant, which could accelerate wear.
6. Avoid Contaminants: Keep lubricants and lubrication equipment free from contaminants to maintain the purity and effectiveness of the lubricant.
7. Environmental Factors: Consider the operating environment when selecting a lubricant. High temperatures, moisture, and harsh chemicals can affect the lubricant's performance, so choose one that can withstand these conditions.
8. Reapplication: In some applications, the lubricant may wear off or become contaminated more quickly. Regularly monitor the chain's lubrication condition and reapply lubricant as needed.
9. Training and Safety: Ensure that personnel involved in the lubrication process are properly trained in handling lubricants safely and efficiently.
By following these special considerations, you can optimize the performance and reliability of engineering chains through effective lubrication, reducing wear and extending the chain's useful life in various industrial applications.



editor by CX 2023-07-25