Product Description
Engineering Industrial Alloy Material Agricultural Machinery Heavy Duty Stainless Steel Chain
 
Product Description

1. Material: Alloy steel & Stainless steel
2. Surface treatment: Shot peening / Zinc-plated / Nickel-plated / Dacromet-plated
3. Characteristic: Chain plate hole finally passed ball extrusion to ensure maximum fatigue resistance, parts of shot peening treatment makes the chain and the sleeve has a higher fatigue strength.
 
Materials Available 
1. Stainless Steel: SS304, SS316, etc
2. Alloy Steel: 45Mn, 42CrMo, etc
3. OEM according to your request
Surface Treatment
Shot peening, Polishing, Oxygenation, Blackening, Zinc-plated, Nickel-plated, Anodized, etc.
Characteristic
Fire Resistant, Oil Resistant, Heat Resistant
Application
Agricultural machine
Design criterion
ISO DIN ANSI & Customer's Drawing
Size
Customer's Drawing & ISO standard 
Package
Wooden Case / Container and pallet, or made-to-order
Certificate
ISO9001: 2008 
Advantage
First quality, best service, competitive price, fast delivery
Delivery Time
20 days for samples. 45 days for official order.
Detailed Photos

View more products,please click here…

 
Company Profile
| | |
| --- | --- |
| Material: | Alloy/Carbon Steel |
| Sample: | for Free |
| Transport Package: | Plastic Bag+Carton Box+Plywood Case |
| Specification: | S55K1, S62A2K1 |
| Trademark: | made-to-order |
| Origin: | China |
Samples:

US$ 0/Meter

1 Meter(Min.Order)

|
Request Sample
Customization:

Available

|

Customized Request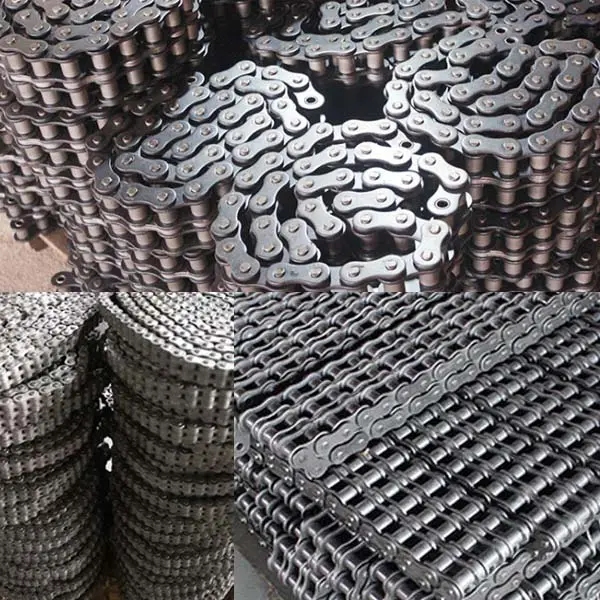 Can engineering chains be repaired or must they be completely replaced?
Unlike some other components, engineering chains are generally not designed to be repaired. Once an engineering chain shows signs of wear, damage, or elongation, it is recommended to replace the entire chain rather than attempting repairs. Here are the reasons why engineering chains are typically replaced instead of repaired:
1. Safety Concerns: Engineering chains are critical components in industrial applications, often responsible for transmitting high loads and operating at high speeds. If a chain fails due to a repair that was not performed correctly, it can lead to serious safety hazards and potential accidents.
2. Complex Design: Engineering chains have a complex design with various components, including pins, rollers, bushings, and plates. Repairing these components and restoring them to their original specifications is difficult and may not guarantee the same level of performance and reliability as a new chain.
3. Cost-Effectiveness: In many cases, repairing an engineering chain can be more costly and time-consuming than simply replacing it. Additionally, a repaired chain may have a shorter service life, leading to more frequent replacements in the future.
4. System Integrity: Engineering chains work as part of a larger system, engaging with sprockets and other components. If a repaired chain does not fit perfectly within the system, it can cause misalignment, premature wear, and reduced performance.
5. Manufacturer Recommendations: Chain manufacturers usually recommend replacing the entire chain when it shows signs of wear or elongation. Following these recommendations ensures that the system operates as intended and maintains its reliability.
Considering the critical role of engineering chains in various industrial applications, it is best to prioritize safety, reliability, and system performance by replacing worn or damaged chains with new ones. Regular maintenance, proper lubrication, and timely replacements will help extend the service life of the engineering chains and contribute to the overall efficiency of the machinery and equipment.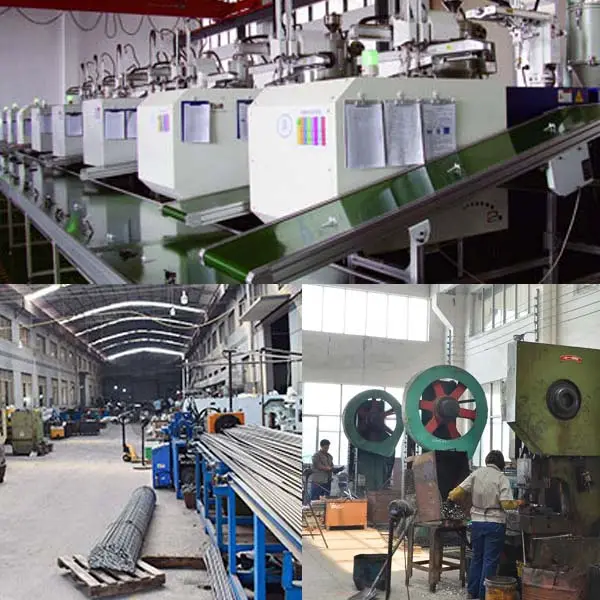 Can engineering chains be used in food processing or packaging industries?
Yes, engineering chains can be used in food processing and packaging industries under certain conditions. However, several considerations must be taken into account to ensure the safe and hygienic use of engineering chains in such applications.
Key factors to consider when using engineering chains in the food industry include:
Food-Grade Materials: Engineering chains intended for use in food processing and packaging must be made from food-grade materials that meet industry standards for cleanliness and hygiene. Stainless steel chains are commonly used in these applications due to their corrosion resistance and ease of cleaning.
Design and Construction: The chain design should minimize crevices, pockets, or areas that can trap food particles or contaminants. Smooth surfaces and sealed joints are preferred to facilitate thorough cleaning and prevent bacterial growth.
Temperature and Chemical Resistance: Engineering chains should be capable of withstanding the temperature ranges and cleaning agents used in food processing facilities without compromising their performance or integrity.
Lubrication: If lubrication is required, food-grade lubricants must be used to avoid contamination of the food products or packaging materials.
Cleanability: The chain and its components should be easily accessible for cleaning and sanitation procedures. Quick disassembly and reassembly can also be beneficial for efficient cleaning processes.
Regulatory Compliance: Compliance with food safety and sanitation regulations is of utmost importance. Engineering chains used in the food industry should meet industry standards and regulations to ensure product safety.
It's crucial for food processing and packaging companies to work closely with chain suppliers who understand the specific requirements of the industry and offer chains designed and manufactured to meet these standards. Regular maintenance and inspections are essential to detect any signs of wear, damage, or contamination that could compromise the chain's suitability for food-related applications.
By adhering to these guidelines and best practices, engineering chains can safely and effectively be used in food processing and packaging industries, contributing to the efficient and reliable operation of conveyor systems and other equipment in these critical sectors.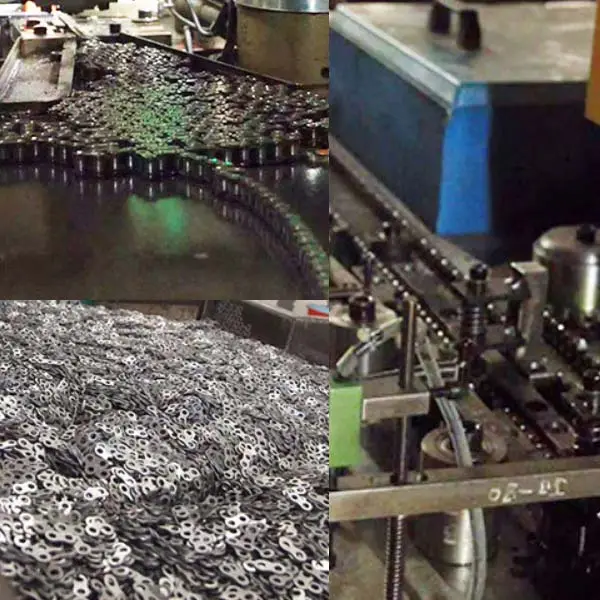 What are the advantages of using an engineering chain in industrial applications?
Engineering chains offer several advantages that make them highly suitable for a wide range of industrial applications:
Robust and Durable: Engineering chains are built to withstand heavy loads, harsh environmental conditions, and abrasive materials commonly found in industrial settings. Their robust construction ensures long-lasting performance and reduces the frequency of replacements, contributing to cost-effectiveness.
Versatility: With various types and configurations available, engineering chains are highly versatile. They can be adapted to a wide array of applications, such as material handling, conveyor systems, bucket elevators, and more. Different attachments and accessories further enhance their adaptability for specific tasks.
Specialized Variants: The market offers a diverse selection of engineering chains with specialty variants designed for specific industries. Whether it's mining, agriculture, automotive, or food processing, there is likely an engineering chain optimized for the unique demands of each application.
High Load Capacity: Engineering chains are capable of handling heavy loads, making them suitable for heavy machinery, lifting equipment, and other industrial applications requiring substantial power transmission capabilities.
Efficient Power Transmission: The design of engineering chains ensures smooth and efficient power transmission, reducing energy losses and improving overall system performance.
Attachments and Accessories: Many engineering chains come with pre-installed or customizable attachments that enable them to perform specialized tasks. These attachments can include slats, buckets, rollers, and other components, enhancing their ability to carry, grip, or convey materials as needed.
Reliable Performance: Due to their robust design and precise engineering, these chains provide reliable and consistent performance even under challenging conditions, contributing to increased productivity and reduced downtime.
Wide Range of Materials: Engineering chains can be manufactured from various materials, including carbon steel, stainless steel, and plastic, allowing for compatibility with different operating environments and industries.
Cost-Effective Solutions: Despite their higher initial cost compared to standard roller chains, engineering chains often prove to be cost-effective in the long run due to their extended service life and reduced maintenance needs.
In summary, engineering chains offer durability, versatility, and specialized features that make them an excellent choice for industrial applications where reliable and efficient power transmission is essential. Their ability to handle heavy loads, varied environments, and specific tasks sets them apart as a valuable component in numerous industrial processes.



editor by CX 2023-08-17